Erne Gaels
Erne Gaels
Erne Gaels Goes Smoke Free
Erne Gaels club have decided to go completely smoke free from 1st March 2017 signs are already up and the club are asking all visitors and members to respect this.  Promoting a no smoking environment is essential to the health and wellbeing of our club member especially our youth.  Club health and well being officer Ciara Hughes stated that this is one step towards making Erne Gaels a healthy environment for all.
Real Talk With Alan O'Mara
21st February 2017

Diabetes Talk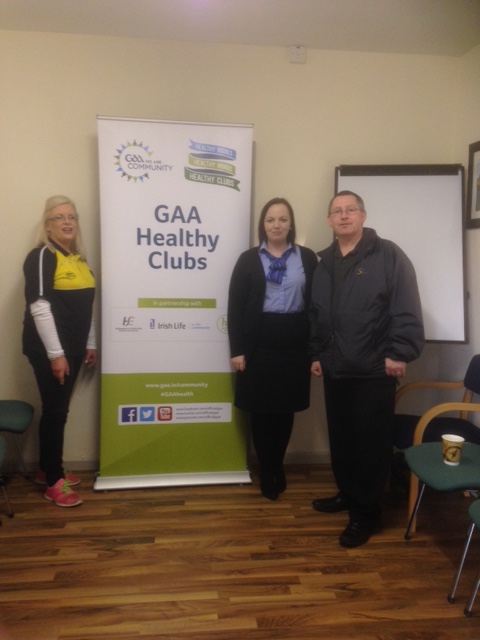 The club hosted a talk on diabetes given by Damien McHugh Paediatric Diabetes Specialist Nurse in the Western Trust – Southern Sector
A Night on Smoking Cessation
**HEALTH & WELLBEING PROGRAMME 2016*
MARCH
Monday 7th @GAA centre: Smoking cessation, facilitated by Cancer Focus NI and local pharmacy support
Saturday 12th @GAA centre: Suicide awareness & SafeTalk, Oak Healthy living centre
APRIL
Saturday 30th @ Pairc na hEirne: The Action Cancer bus will visit our club grounds offering members appointments and advice, this will run along side a coffee morning & afternoon in the centre
MAY
Saturday 7th from the GAA centre: Our huge community event, we are so pleased to announce that the club will host a "Darkness into Light" walk!!!
We've been chosen as a venue and are so humbled by this, the walk will coincide with walks all over the world at 4.15am, a 5k route followed by a boxty breakfast afterwards! This is a huge honour for our club and area!
Wednesday 18th @GAA centre: Diabetes awareness facilitated by Damien McHugh Specialist diabetes nurse SWAH
JUNE
2 seminars @GAA centre: Mental health awareness & Wellbeing, and Autism and special needs awareness. Dates TBC
After the summer break our health & Wellbeing program will be brought to a close with our club hosting a Health Fair, at present we hope this will be in September, but please note dates as yet cannot be confirmed until football fixtures are seen for that month!
I'm sure you'll all agree this is a tremendous series of events coming to our doorstep, something we hope that will help everyone.
Bookings/Information for any of the above events please contact:
Health & Wellbeing Officer: Ciara Hughes OR
Chairman: Declan McCaffrey
***PLEASE SHARE THIS POST, ITS FOR EVERYONE IN OUR COMMUNITY AND BEYOND, CROSS COMMUNITY & CROSS BORDER***
#ErneGaelsHealthAndWellbeing2016
Y