Scór

Scór na nÓg 2023
Fermanagh Scór na nÓg 2023 final took place in on Saturday 11th March hosted by Kinawley Brian Borus. 
Congratulations
 to the winners:
Rince Foirne – Irvinestown St.MolaiseAmhránaíocht – Aonair Brookeborough Heber Mac Mahons Aithriseoireacht – Roslea Shamrocks Bailéad Ghrupa – Aghadrumsee St.Macartan's Nuachleas – Enniskillen Gaels Ceol Uirlise – Roslea Shamrocks The winners progress to the Ulster Semi-Finals in St.Ronan's Parish Centre, Lisnaskea Co Fermanagh on Saturday 25th March at 2:00pm.
Scór Sinsear
Scór Sinsear returned to Fermanagh after last being run in 2020, following a two-year break due to the Covid pandemic. The Tráth na gCeist took place on Tuesday 13th September in Cavancarragh Hall. The competition was very competitive with a large attendance by the clubs, with Newtownbutler First Fermanagh's winning through to the Ulster final in Galbally, Co. Tyrone on 15th October.  The main Scór competitions took place on Saturday 17th in St.Ninnidh's Hall, Derrylin with ten clubs represented. The winning competitors were Amhránaíocht Aonair Ursula Fee, Tempo Maguire's; Aithriseoirecht Tara Tierney, Tempo Maguire's; and Nuachleas Lisnaskea Emmetts.  The winners will now compete in the Ulster Semi-Finals on 1st October in Stradone, Co. Cavan.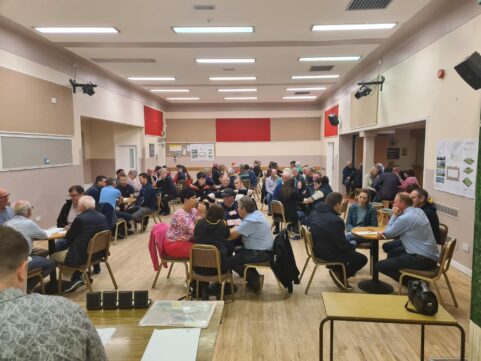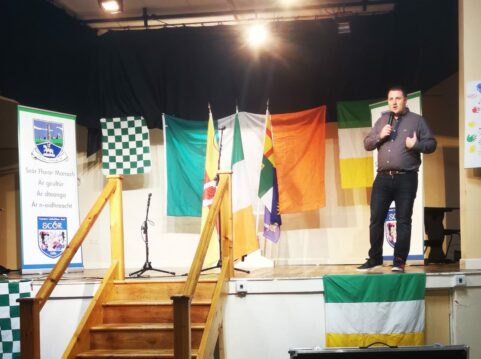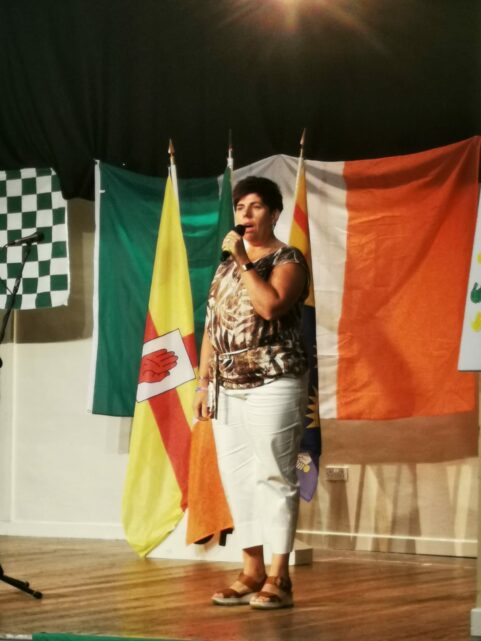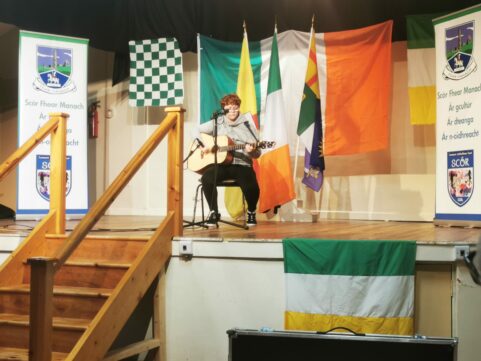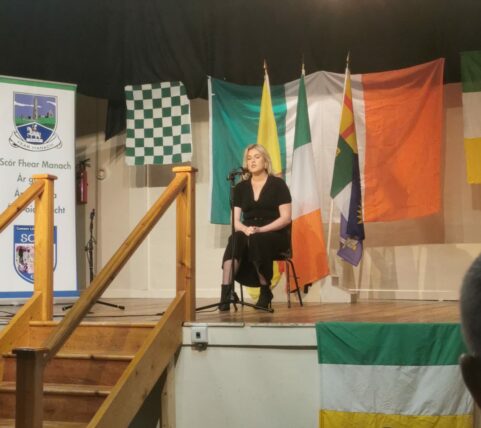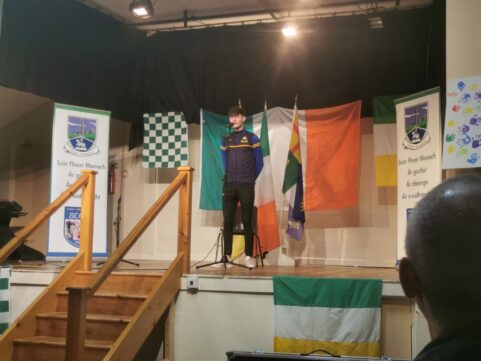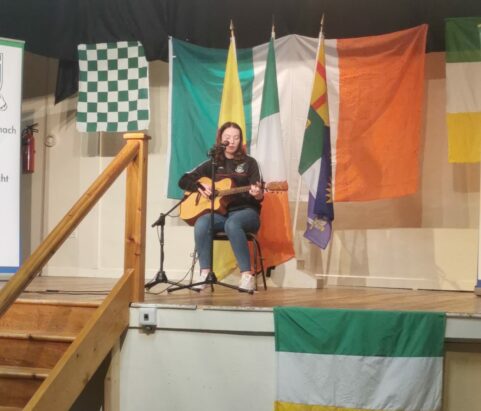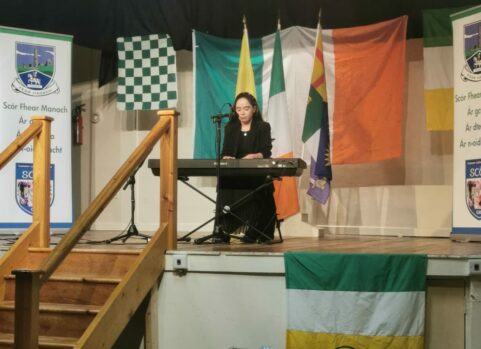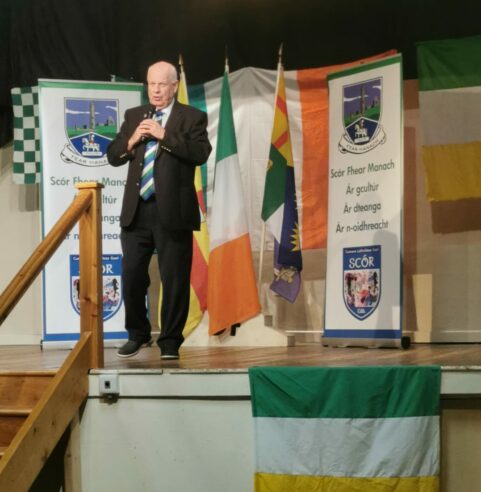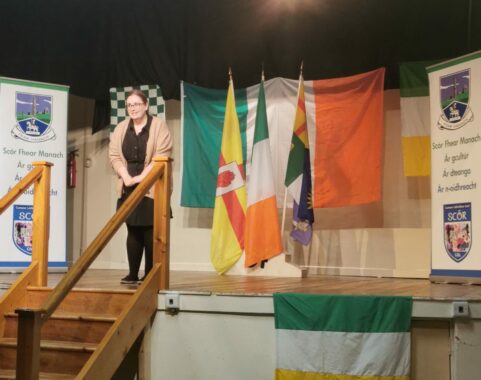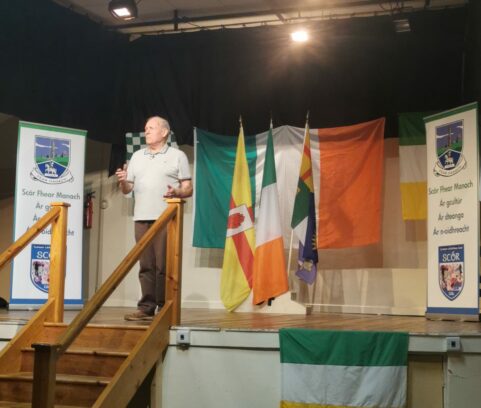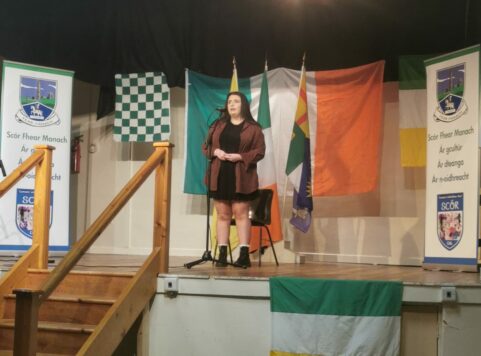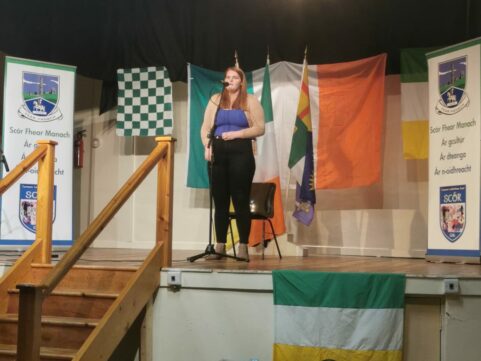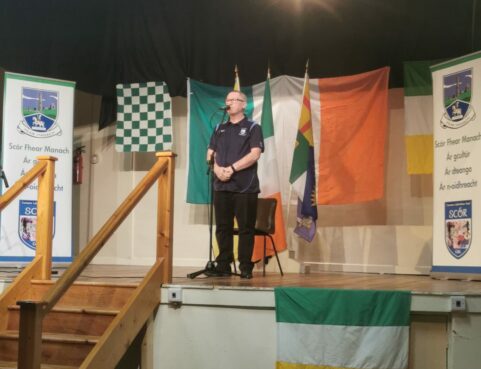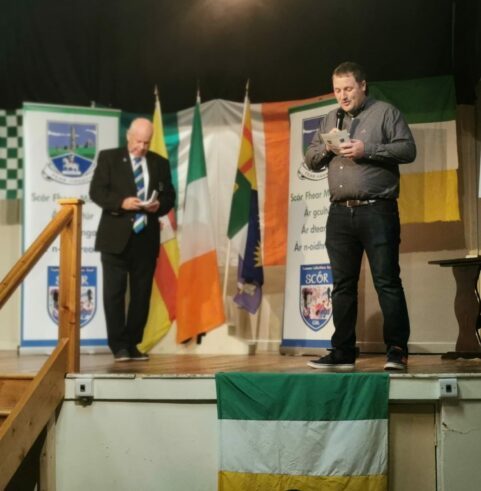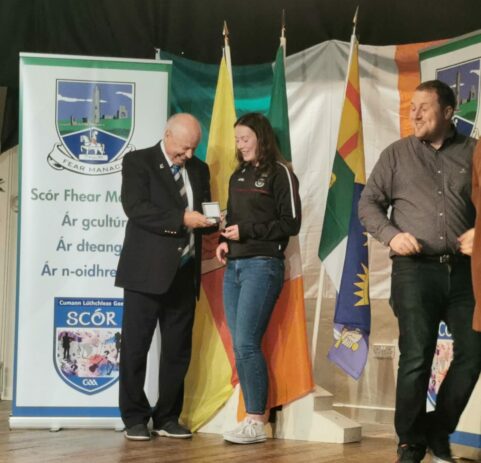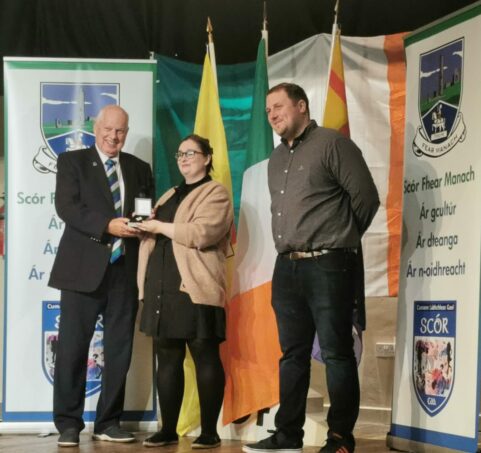 Information on the rules of Scór are available here and another helpful recurse is available here
If you have any queries regarding Scór, contact  irishculturalofficer.fermanagh@gaa.ie
Scór na n-Óg
Scór na n-Óg returned to Fermanagh after a break due to competitions were unable to take place in the last two years. Roslea Shamrocks hosted the Fermanagh final on Sunday 6th March in the Roslea community centre. A really enjoyable competition took place with ten clubs taking part, Aghadrumsee St.Macartans, Brookeborough Herber MacMahon's, Coa O'Dwyers, Ederney St.Joseph's, Kinawley Brian Borus, Newtownbutler First Fermanagh's, Roslea Shamrocks, St. Aidan's, Teemore Shamrocks, Tempo Maguires.
The winners will represent the county at the Ulster semi-final against Monaghan, Donegal, Derry and Cavan on 19th March at 3pm in St. Paul's, Bessbrooke. Congratulations to our winners and best of luck in the Ulster competitions.
Fermanagh Scór na n-Óg Winners 2022
Tráth na gCeist: Seamróga Ros Liath
Rince Foirne: Seamróga Ros Liath
Aithriseoireacht: Achadh Lon
Bailéad Ghrúpa: Achadh Lon
Ceol Uirlise: Achadh Dhroim Sí
Amhránaíocht Aonar: Naomh Seosamh Eadarnaidh