U16 Hurling Academy
U16 (born 1996) Hurling Academy
National U16 "C" Hurling Blitz Saturday 1st September 2012.   Venue – Monaghan Centre Of Excellence, Cloghan.
Group 1 – Fermanagh, Leitrim and Tyrone.
Bus times and pick-up points: Brewster Park 9.00am, Tamlaght 9.10am, Maguiresbridge 9.20am, Lisnaskea 9.30am.
Cavan/Fermanagh Inter-County Hurling Academy U14 & U16 Players
Day 1: Thursday 23rd August 2012 – Venue: Fermanagh Centre of Excellence, Lissan. 
Day 2: Friday 24th August 2012 – Venue: Cavan Centre of Excellence, Breffni Park. 
U16 Hurling Academy Ulster Council Blitz Saturday 3rd August 2012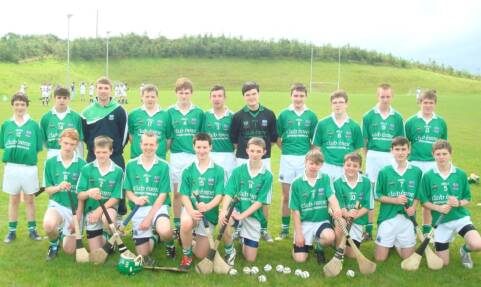 U16 Hurling Academy players competed in an Ulster Council Blitz with Cavan and Monaghan at Lissan on Saturday 3rd August 2012. They drew with Monaghan on a scoreline of Fermanagh 1-9 Monaghan 0-12 and beat Cavan 2-6 to 1-6.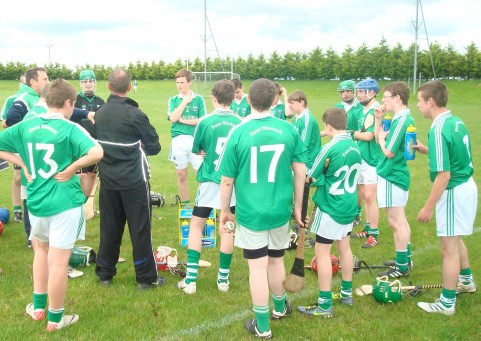 Fermanagh V Leitrim
The following U16 hurlers played Leitrim in a challenge game at Lissan on Tuesday 17th July 2012. Fermanagh won the game easily.
Conor Goodwin, Aron Kinney, Tomás Óg McGurran, Paul McElroy, Jack Gavin, Tárlach Russell, Aaron Magee, Diarmuid Russell, Stephen Breen, Conor Durnien, Barrie Duffy, David Teague, Daniel McElvaney, Ronan Markey, Conor McShea.
Fermanagh V Leitrim
The U16 Hurling Academy and invited U14 Hurling players will play Leitrim on Tuesday 17th July at Lissan in an U16 and an U14 game – both starting at 6pm.
Elite Camp Trials Saturday 26th May 2012
The following players have been invited to attend  the Elite Camp trials are on Saturday 26th May 2012 at MUSA, Cookstown.
Barry Duffy, Conor Durnien, Conor McShea, David Teague, John Finbarr Killen and Michael Williamson.
Elite Camp Trials
Paul Divilly, Regional Hurling Officer, accompanied the players to Cookstown on Saturday 26th may 2012.
Well done to the following players who were successful at the trials and will now attend the Elite Camp on 2nd & 3rd July 2012.
Barry Duffy, Conor Durnien, David Teague and Michael Williamson.
Commiserations to the unsuccessful players and we hope David Teague makes a complete and fast recovery from the knock he sustained on Saturday!
Ulster Council U16 Hurling Blitz. Saturday 12th May 2012
Fermanagh played their Monaghan counterparts in a full game because, unfortunately, Cavan were unable to attend.
Dermot Cleary and Seamus McCusker, assisted by Fabian Burns, invited the following players to this Blitz at Lissan:
Michael Williamson, Eoin Cleary, Conor Goodwin, Aaron Maguire, Aaron Kinney, Paul Mc Elroy, Darragh Mc Gurn, Ronan Markey, Conor Durnien, David Teague,  Barry Duffy, John Finbarr Killen, Tarlach Russell,  Diarmaid Russell,  Jack Gavin, Conor Mc Shea, Stephen Breen, Michael Donaghy. Patrick Hyde attended but did not take part as he was injured
Venue
Lissan, Fermanagh
Time

Pitch

Group

Fixtures

Referee

11:00 AM

1

3

Fermanagh

4-12

v

1-9

Monaghan
Phillip McDonald

Group 3

Total

Games

Score

Team Name

Pts

Won

Draw

Lost

Conceded

Difference

Fermanagh

2

1

0

0

12

12

Monaghan

0

0

0

1

24

-12
Fermanagh recorded a victory over Monaghan, but this score didn't reflect a very tight and keenly contested match between the 2 teams.
This game did allow the mentors of each county to get a look at their players and set their agenda for the Ulster U16 Hurling Competition on Saturday 4th August and the National U15 and U16 Blitzes on Saturday 1st September.
Please also note the Ulster U14 Hurling Blitz will be on Saturday 11th August with the National U14 Blitz on Saturday 1st September also.
The coaches now select players to attend the trials for the Elite Camp in UUJ on Monday 2nd and Tuesday 3rd July 2012.