Season Pass for Fermanagh GAA TV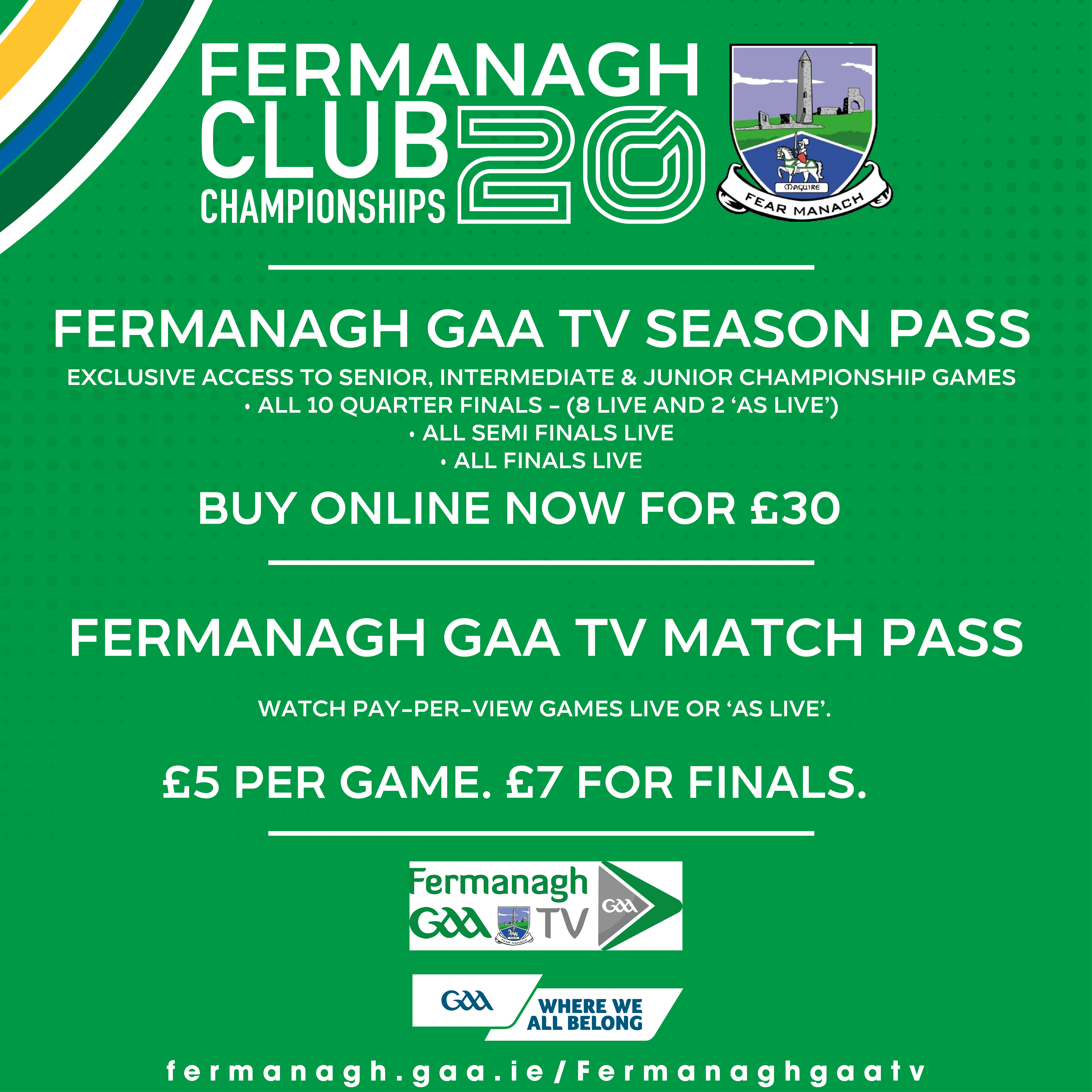 We are delighted to announce that payment can now be made for the 2020 Fermanagh GAA TV Season Pass offering unrivalled access to Fermanagh Club Championship games including:
8 live and 2 deferred games covering ALL Quarter Finals from 28th – 30th August
All Semi Finals LIVE
All Finals LIVE
Payment can be made using the button below and details on how to activate your account will be shared before 7pm on Friday 28th August.
For any queries, please email pro.fermanagh@gaa.ie. Please be patient as the whole thing is run by a very small team of volunteers. We are not a professional company charging a fortune to provide this. We are doing it for nothing to promote Gaelic Games for your enjoyment. If you see something that could be done better, please offer to lend a hand rather than just complain about it. We would be glad of the help.
Individual games can also be purchased for £5 and these will be available from 48 hours before throw in. Early purchase is recommended to avoid any last minute hiccups. We will struggle to cope with a large volume of queries in the minutes before a match or when it is live, so please get your purchase made early.
A technical support line will also be available on match days and it too will be looked after by volunteers.
All those who purchase the Fermanagh GAA Radio Season Pass will be emailed details on how to migrate their account to Fermanagh GAA TV. Contact us if you haven't heard from us.