Seamus hoping that injuries clear up for high noon Croke Park showdown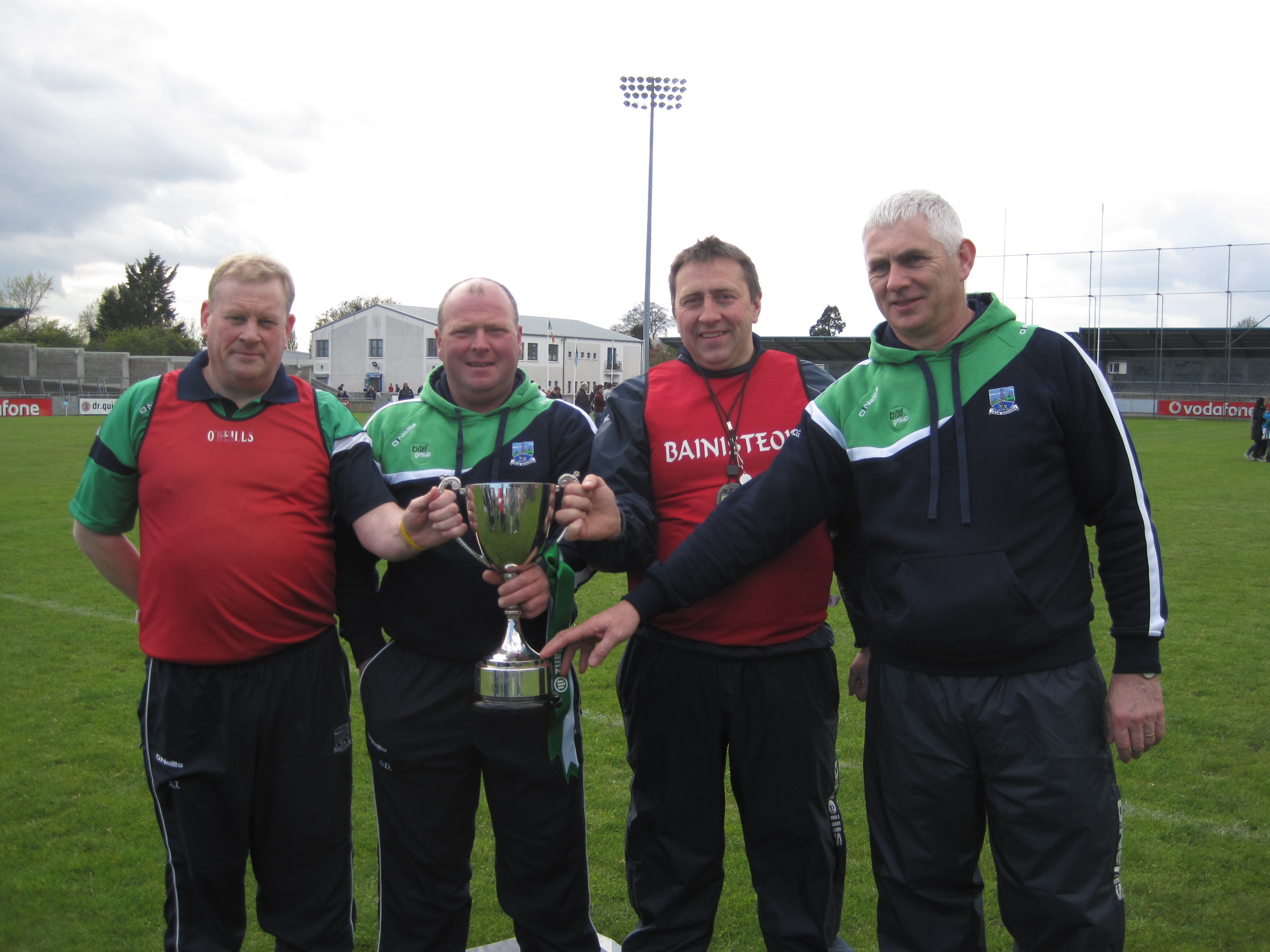 http://www.impartialreporter.com/sport/gaa/articles/2012/06/07/396982-seamus-hoping-that–injuries-clear-up–for-high-noon-croke-park-showdown/
All roads lead to Dublin this Saturday when Fermanagh hurlers will run out onto the hallowed turf of Croke Park, for the Lory Meagher final, against neighbours Tyrone. It's the first time the County's senior hurling team have ever played a competitive match at headquarters and it's a massive occasion, says joint manager Seamus McCusker: "Being from a weaker hurling county you only get this chance once in your lifetime maybe. Hopefully the boys will take their chance. Everyone dreams about playing in Croke Park. Hurling has been going a long time in this County and no team has ever gotten to play there so we're all looking forward to it."
Tyrone will be massive favourites to take the title though. The Red Hand County were narrowly defeated last year by Donegal in the final and have been playing Division Three hurling all year. All things considered, Seamus acknowledges the Tyrone men will be a huge challenge for his side: "I think the last time we beat Tyrone was 2006 and I was actually playing that day. They've been playing a level above us and they've had five or six good wins in the league. We're definitely massive underdogs. They've the experience of last year when Donegal pipped them to the post. This is their third outing in the Lory Meagher whereas it's our first."
Whilst he knows it will be tough he also believes it will be close: "It will be a tight game. I don't think there%2Proxy-Connection: keep-alive
Cache-Control: max-age=0
l be more than two or three points in it. Hopefully we'll come out on the right side as winners. The experience is a big thing in Tyrone's favour though."
Fermanagh have a few niggling injuries, Colm McManus is carrying a shoulder injury, J.P McGarry sustained an ankle injury at training last Monday night and according to Seamus he has a "50/50" chance of being okay.
Barry Smyth got injured before the Longford game but is slowly building his fitness back up. His return and the experience he brings would be a welcome boost to the squad.
Peter Timoney also has a question mark looming over his involvement. The Fermanagh forward got married last weekend and is presently on honeymoon, so whether he returns in time for the show down remains to be seen.
McCusker knows that whatever team he puts out will have to raise their game substantially.
"The last day against Leitrim we started very slowly. After 15 minutes we were 0-03 to no score down in the opening few minutes. We can't afford to start like that on Saturday. I don't know if it was complacency or what that crept into our game because we had beaten Leitrim so comfortably in the league but in Croke Park against top opposition you'd never get back into the game."
He also knows Tyrone have the players to punish them. "They (Tyrone) are very sharp in midfield and the Grugans have been scoring very heavily to date. Discipline will be a big thing because they have a free taker to punish us."
The last time the Fermanagh Senior Hurling team brought All Ireland honours back to the County was in 1994 when they won the Junior final by defeating London in Ruislip. Seamus' co-manager Sean Duffy captained the side that day.
In this Management team Fermanagh have a wealth of experience which they hope will guide these men to victory.
There are also a lot of family connections too. Sean's son John plays. selector Kevin McGarry has three sons on the team, Cathal, JP and Declan. Fellow Selector Anthony Teague's son Daniel, will also pull on the green jersey.
Seamus, Sean, Kevin and Anthony were never lucky enough to run out onto the Croke Park turf but Seamus admits to manage a Fermanagh team on an occasion like this is "the next best thing".
With promotion to Division Three secured for next year it would cap off a fine year if the Erne men could lift the Lory Meagher Cup ad complete a league and championship double.
"We're just hoping we can give a good account of ourselves. Whether we win or lose, so long as we don't feel like we've left it behind us, that's the main thing. We'll put up a damn good fight if every man plays his part."
Seamus is also urging Gaels in the County to make the trip to Croke Park as Fermanagh bid to make a little bit of history.
"Hopefully as many people as possible will get behind the hurlers. On a day like this we're looking for as many people as we can to cheer us on and give the lads a boost," he says.