NFL – Donegal v Fermanagh PREVIEW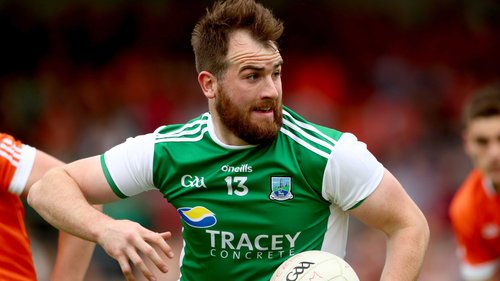 Fermanagh to lay marker against Tír Conaill Men
By Mark Mc Goldrick
With the fourth game of the Allianz National Football League back in action this weekend, the attention shifts from the recent All – Ireland Club Semi Finals and the MacRory Cup Semi Finals to Letterkenny where Rory Gallagher's Fermanagh take on Declan Bonner's Donegal. This weekend's League game has a lot in store for the Ernemen with a result over the Tír Conaill County leaving Fermanagh almost safe of a place in Division 2 next year.
Three games under the belts, and four points on the board. An undefeated record in the League so far. A great start for the Ernemen. An opening League game against Cork in late January did not raise the expectations of the Fermanagh supporters narrowly scraping a draw in the last minute of the game through a Conall Jones' mark. A better performance from the Ernesiders in Thurles drawing in an exciting encounter provided Rory Gallagher's Men with their second draw of the league. Their last outing was a Saturday night tie in Brewster Park against Kildare. A dominant performance from Fermanagh saw them get the better of the Lilywhites, leaving Brewster with their first win of the group setting them up in great form for their tie with reigning Ulster Champions, Donegal.
There is no shortage of animosity between the two sides. Fermanagh's fantastic Ulster Championship run came to end against the Tír Conaill Men in the Ulster Final whenever Bonner's side ran out convincing winners by 12 point, drawing to an end Fermanagh's wait for an Ulster Title. This weekend, Rory Gallagher will be hoping to inflict the same punishment that his former side inflicted on his current side last year.
Many pundits tipped the Tír Conaill Men to top Division 2 getting back to the top division once again. They started their League campaign very convincingly, notching two straight wins out of two games, a 3 point win over Clare and a 2 point victory over Meath, giving Bonner's side a great head start in their promotion pursuit. Two wins set Bonner's side off to a great start in the League, however, they faced their first bump in their third game as they came up short to Tipperary due to a late flurry of goals from Liam Kearn's side. Donegal have no shortage of young talent in their ranks, with Niall O'Donnell and Oísín Gallen filling in for Michael Murphy and Paddy McBrearty in their absence against Tipperary.
Fermanagh will be hoping to build on their excellent performance against Kildare. Having come under a lot of criticism for their style of football in their first two games, Fermanagh's transition play from defence to attack was remarkable. The commitment by the Ernemen was immense. Sean Quigley back on his own 45 putting his body on the line to block the ball. A brilliant performance by Fermanagh. One that Gallagher will be hoping that his side bring to Letterkenny this Sunday.
This is by far the toughest test for Fermanagh to date. A tie that has everything in the balance. With the two sides due to face other in an Ulster Championship Quarter Final, this is an excellent chance for Fermanagh to lay down a marker of intent. With the absence of Michael Murphy and Paddy McBrearty, if Fermanagh can bring the commitment and determination that they showed against Kildare, they are in with a great chance of getting a result out of Letterkenny. Another close tie. Fermanagh to edge it.