MacRory Cup Semi Final PREVIEW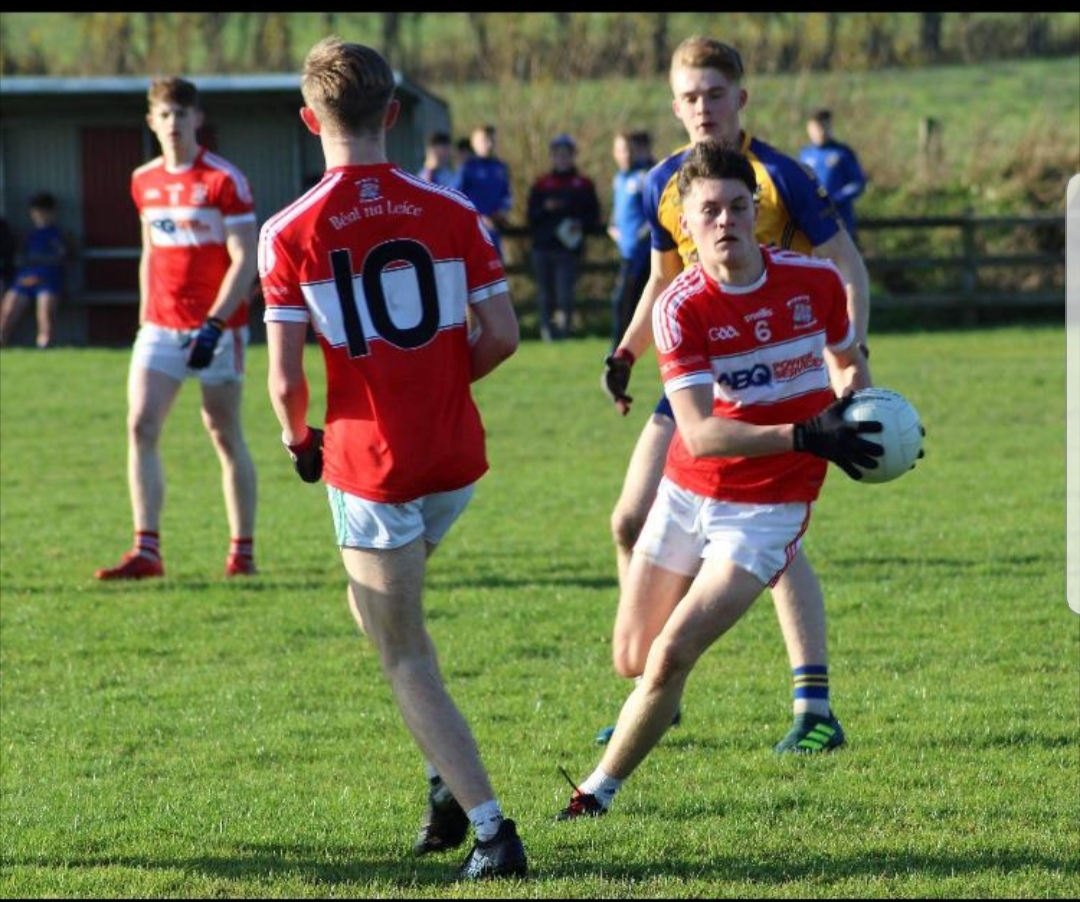 MacRory Cup Semi Final PREVIEW
Cavanagh Expecting Titanic Battle in Loughmacrory
By Mark Mc Goldrick
As St Michael's prepare for their MacRory Cup Semi Final clash with St. Pat's Maghera on Saturday, Belnaleck's young star Garrett Cavanagh believes that St. Michael's have come a long way from their campaign began last September.
"I think that we are a completely different team to the one that people saw in the Group Stage. We are a far tighter knit group and we have definitely brought our communication and physicality to a whole new level and it is something that we pride ourselves on now."
Throughout St. Michael's run in the MacRory Cup this year, Cavanagh has been in excellent form for Dom Corrigan's side slotting into the full back position and becoming a real leader in the team. Cavanagh was one of St Michael's standout performers in their Quarter Final victory over Abbey CBS and the Belnaleck man believes that the team took great lessons out of that game for the Semi Final this weekend.
"The full time whistle was a massive relief for us. We made the game much more difficult for ourselves than we had hoped for. Abbey was a very well drilled side and it took a lot of character and determination from us to get over the line.
Personally, after that game, I felt that we needed to put in a lot of work to go to an entire new level again for the Semi Final and this is something that our entire team believes that we can do."
The Drumclay side face St. Pat's Maghera in Loughmacrory at 12pm this Saturday with the winner guaranteed a place in the MacRory Cup Final on the 18th of March. Cavanagh expects that Maghera will bring a massive challenge and test to Loughmacrory.
"Maghera have always posed the same challenge throughout the years. They are a strong, physical team that are tight at the back and can take scorers from almost anywhere. They have a number of quality players. I expect the same sort of challenge to the game against Abbey only this will be to a whole new level. The game against Abbey was an out and out war and I expect the game this week to be the very same."
Cavanagh is no stranger to success already having won a Fermanagh Intermediate Championship with Belnaleck but getting to a MacRory Final would definitely be up there with his highest achievements.
"Getting to a MacRory Final would definitely be up there with winning the Intermediate Championship this year but I am not just aiming to get to a MacRory Cup Final and pat myself on the back. With the team that we have, I definitely believe that we can go the distance in this competition. We have focused on the Championship since the start of the year and when it comes to this time of year, every St Michael's player is ready to leave everything on the field in Loughmacrory this Saturday to make sure that we get over the line."