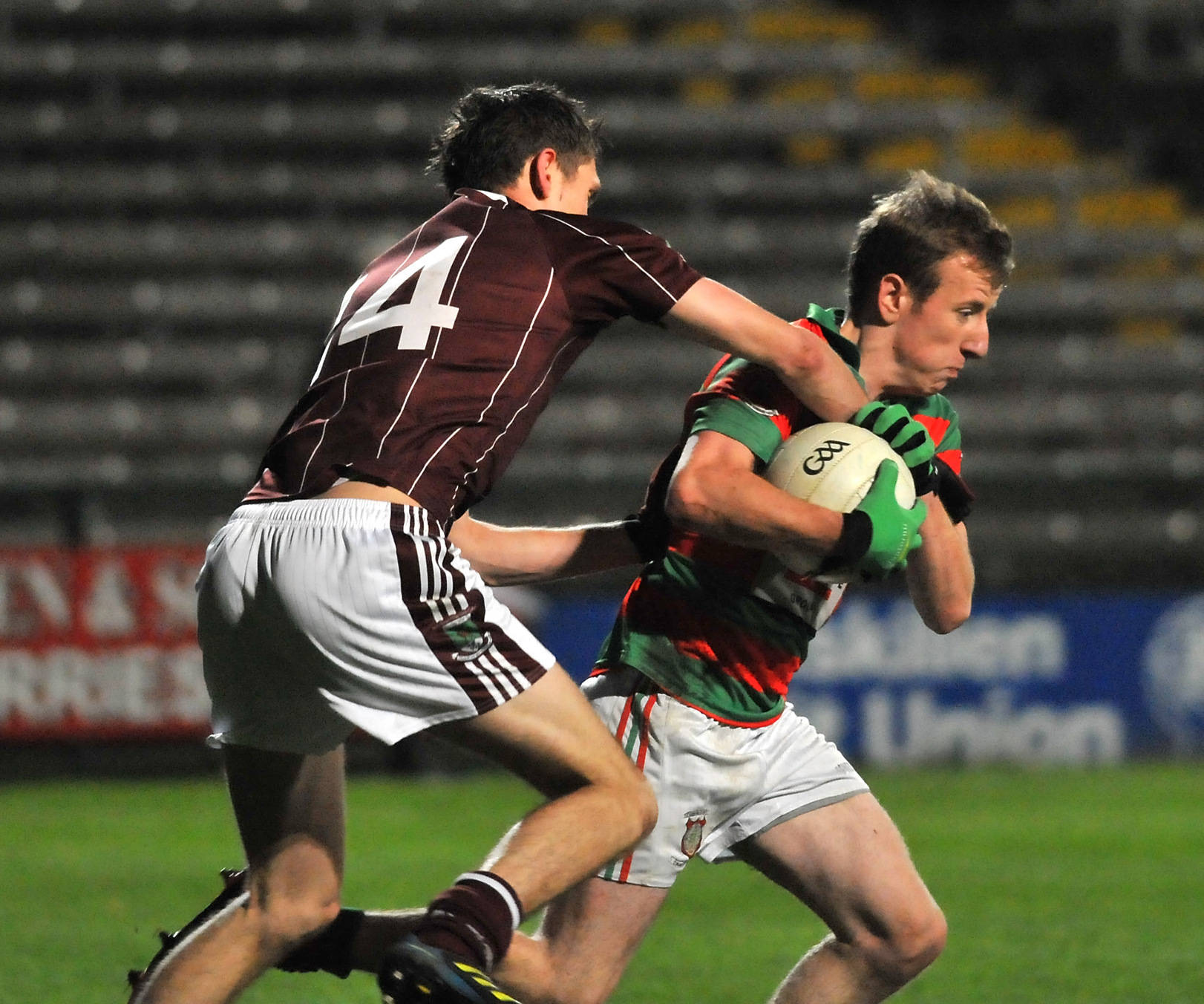 http://www.impartialreporter.com/sport/gaa/articles/2012/10/18/398448-its-going-to-be-tight/
The meeting of Lisnaskea Emmetts and Ederney St. Joseph's promises to be a closely contested encounter on Sunday as the sides battle it out for a place in the Division One final.
Games between the sides have generally been very tight in recent times and there has been nothing to separate the teams this year with both their head to heads finishing in draws.
Ederney have had a fine league campaign to date, the St. Joseph's coming in top of the pile, and they will now want to push on and get their hands on silverware so they have something to show for their season.
And they will also be keen to make amends for an early exit from the championship that saw them go down to Erne Gaels in the quarter-finals.
Ederney manager Iggy Gallagher is aware that his side face a tough task against a Lisnaskea outfit who appear to have put the disappointment of the championship final defeat behind them by winning their last two league games to secure their place in the last four.
"It was a big ask for Lisnaskea in the county final but they produced a big performance against Devenish in the next league game and they seem to have turned the corner. I would be expecting it to be tight and you would only have to look at the recent results between the sides with three or four draws from the last six games to indicate that there will be little between us. It is also an opportunity for our young team to make up for some poor championship performances, which have been our downfall, and this is another championship type game," he said.
Lisnaskea have bounced back well from the loss to Tempo, and the difficult circumatances that surrounded the game, and manager Mark Henry is eager for the side to make it into another decider although he knows that Ederney will be a big test for them.
"It would be nice if we could go out and produce a performance on Sunday that will get us through to the final," he said. "It is going to be a tough game though. In terms of the league, Ederney have been the consistent team and both games that we played against them this year finished in high scoring draws. I would think that this will be the same type of game, there are a lot of good attacking players on both sides and it should make for an entertaining contest."
The other semi-final is sure to be a competitive affair as the 2010 and 2011 Fermanagh SFC winners Roslea take on the new champions, Tempo.
Peter McGinnity's Roslea outfit will be keen to put one over on the side who have taken their crown in the county while Tempo will want to underline their position as top dogs in Fermanagh by getting the better of the side who won the previous two titles.
And like the other semi-final this should be a tight encounter with the two meetings between the sides in the league this year having finished in a draw, just the the two games between the sides in the other semi-final.
Roslea have done well to keep their league campaign on track after the disappointment of the championship exit to Derrygonnelly in the first round and they could well be boosted by the return to action of full forward Seamus Quigley following suspension.
This is an experienced group of players and they will want to finish the season on high by getting their hands on silverware and McGinnity is pleased that they are in contention in the league.
"After we went out of the championship it was a bit surprising that we hung in there in the league but we're delighted to be where we are and although are preparations would not match Tempo who had been preparing for a county final and now for the Ulster Club, we will be looking to give it our best," he said.
The Maguires proved themselves to be worthy county champions and have no shortage of quality players in their ranks in the likes of Daryl Keenan, Damian Kelly and Ciaran McElroy. And a competitive encounter such as Sunday's should also be ideal preparation for a difficult Ulster Club assignment against former All Ireland club champions St. Gall's of Antrim.
"It is a good match for us in preparation for the Ulster Club providing we don't get any injuries," said Tempo boss John McElroy, who expects there to be little dividing the teams.
"Well, the two games against Roslea this year have finished in draws and I would expect this one to go down to the wire as well," he added.