Hanna hoping Coa can take the next step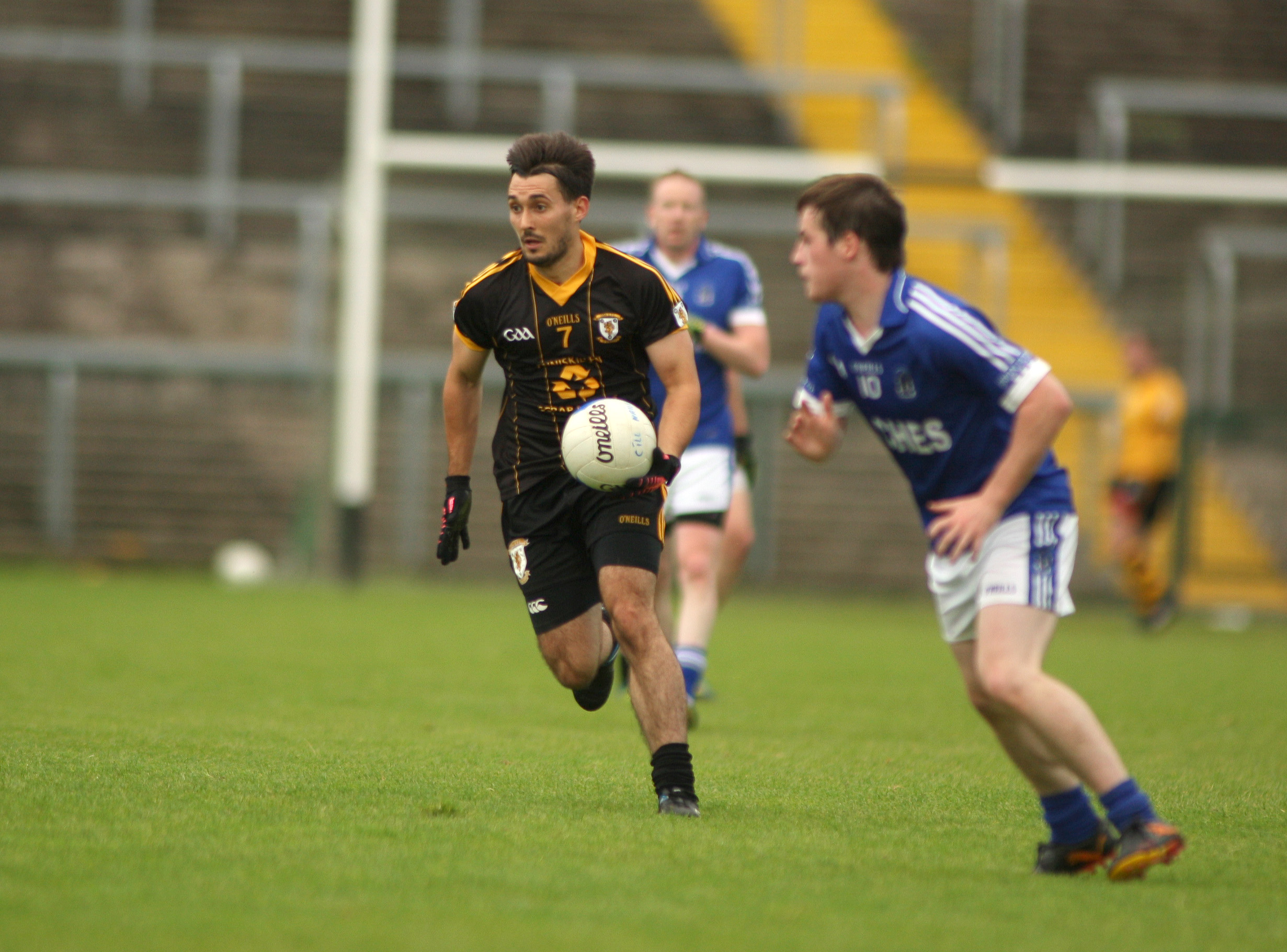 http://www.impartialreporter.com/sport/gaa/articles/2012/09/20/398107-hanna–hoping-coa-can-take-the-next-step/
"It's the biggest game the club have ever had. It's definitely the pinnacle for the players and if we could win it would be great," says Coa wing half-back Ryan Hanna ahead of this Saturday's Intermediate?Championship?final against Teemore. The 23 year-old says that their progress has been steady and a win on Saturday would cap it all off:
"It would mean everything to us to win. We all grew up together and came through the same underage teams bar a few of the older lads. It would be a massive success story if we could win because we are a small club who were winning junior titles. Then when we made the step up to senior it was difficult and it took us a while to find our feet. Now we've Eoin (Donnelly) on the county panel and in my opinion there are other boys on our team who are county standard too."
Hanna is a recreation attendant in the Bawnacre Centre in Irvinestown and he brings his experience to training too. Alongside manager Kevin McCloughan he helps with warm ups:
"I give Kevin a hand when he's setting up drills. It's a different voice for the boys and it's something I like to do. Whether they like it or not, you'd have to ask them," he laughs.
Hanna is full of praise for his manager though and says his appointment has been instrumental in their success:
"Since he first came in, his impact has been massive. Once the boys seen how professional the training was they really focussed. His training has been second to none and his man management skills are top class and it has all came to fruition this year for us."
Hanna is hopeful they can bring their recent form into Saturday's game but he knows it won't be easy:
"Teemore are a big strong physical team with ex-county players and current county players in their team. They have two-times All Star Barry Owens and Hugh Brady has played at county level. We'll have to be strong in the air but we played them twice last year and beat them once. We know we'll be underdogs but if we play like we did the last day we can match anyone."
Coa will go into Saturday's game with the belief they can win and Ryan says it's the best squad they've ever had:
"Without a doubt we can win. Our running game and the quality of our players, it's the best squad we've had. We can bring boys off the bench and they can turn the game."
Reflecting on the journey so far he says: "It has been amazing. There are a lot of things you look back upon in life but it's hard to beat playing with your friends. We've been climbing up the ladder and to win would be another stepping stone. It's definitely exciting times for the club," says Hanna.