Fermanagh GAA TV Rewind – 17th May 2020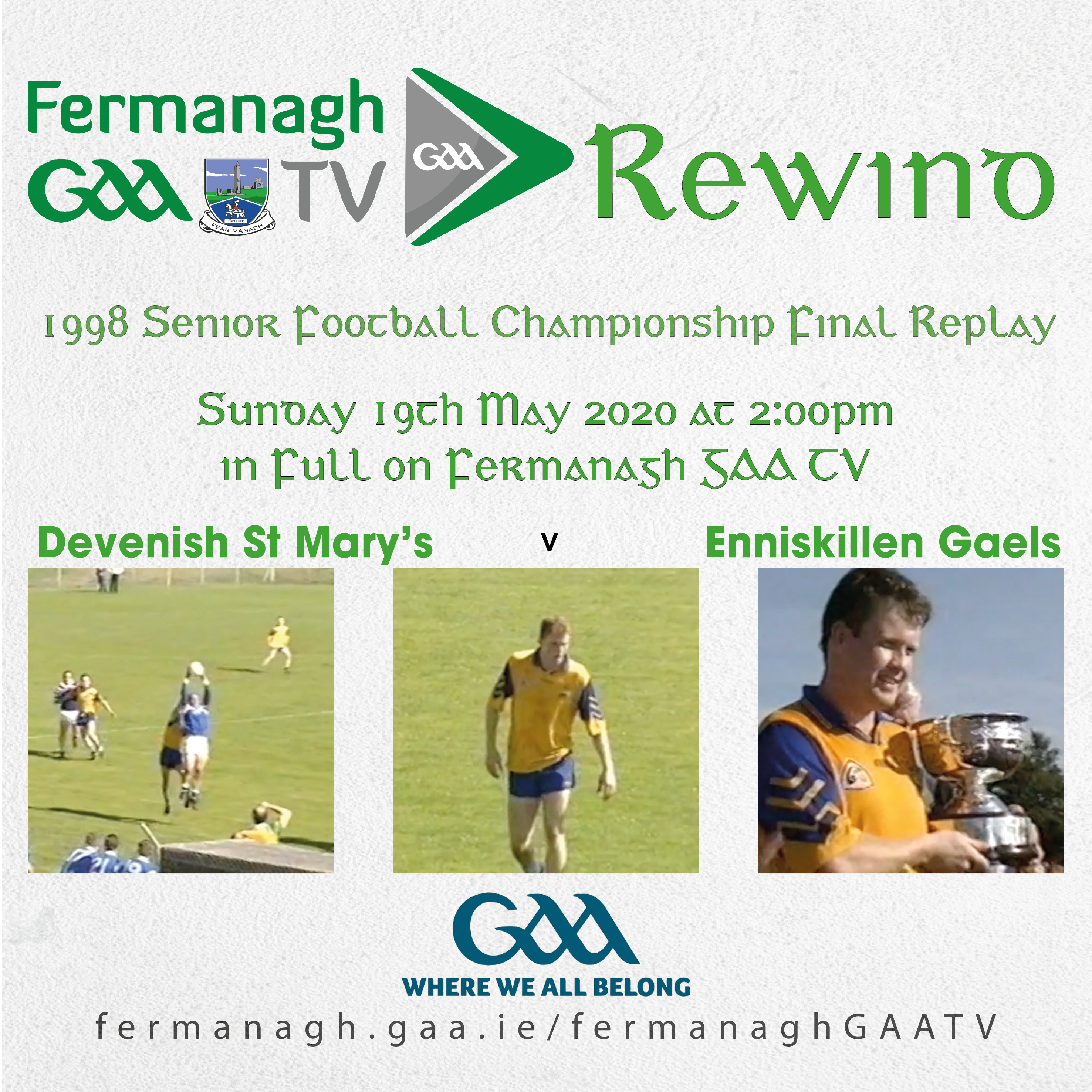 This weekend's game on Fermanagh GAA TV is the Fermanagh Senior Football Championship Final Replay from 1998 as Devenish St Mary's and Enniskillen go head to head in Irvinestown two weeks after the two sides couldn't be separated in a tight draw at the same venue.
This was the first appearance of a new trophy in Fermanagh – The New York Cup, which replaced the New York Gold Cup that had been in place for nearly fifty years. The presentation was made to the Fermanagh County Board by the Fermnanagh Association of New York.
Watch the match in full with full commentary from Ger Treacy and half time and full time analysis and interviews by Jim Bartley with a plethora of Fermanagh Gaels including Pat King, Gerry McElroy, Fr Gary Donegan, Jim Tummon, Raymond Curran (Enniskillen Gaels captain), Paul Brewster, Ronan McCabe, Colm Bradley, Simon Bradley, Brendan Dooris and the current Chairman of the Fermanagh County Board Greg Kelly.
Watch in full at fermanagh.gaa.ie/FermanaghGAATV at 2:00pm.