Club Éirne make donation to Fermanagh LGFA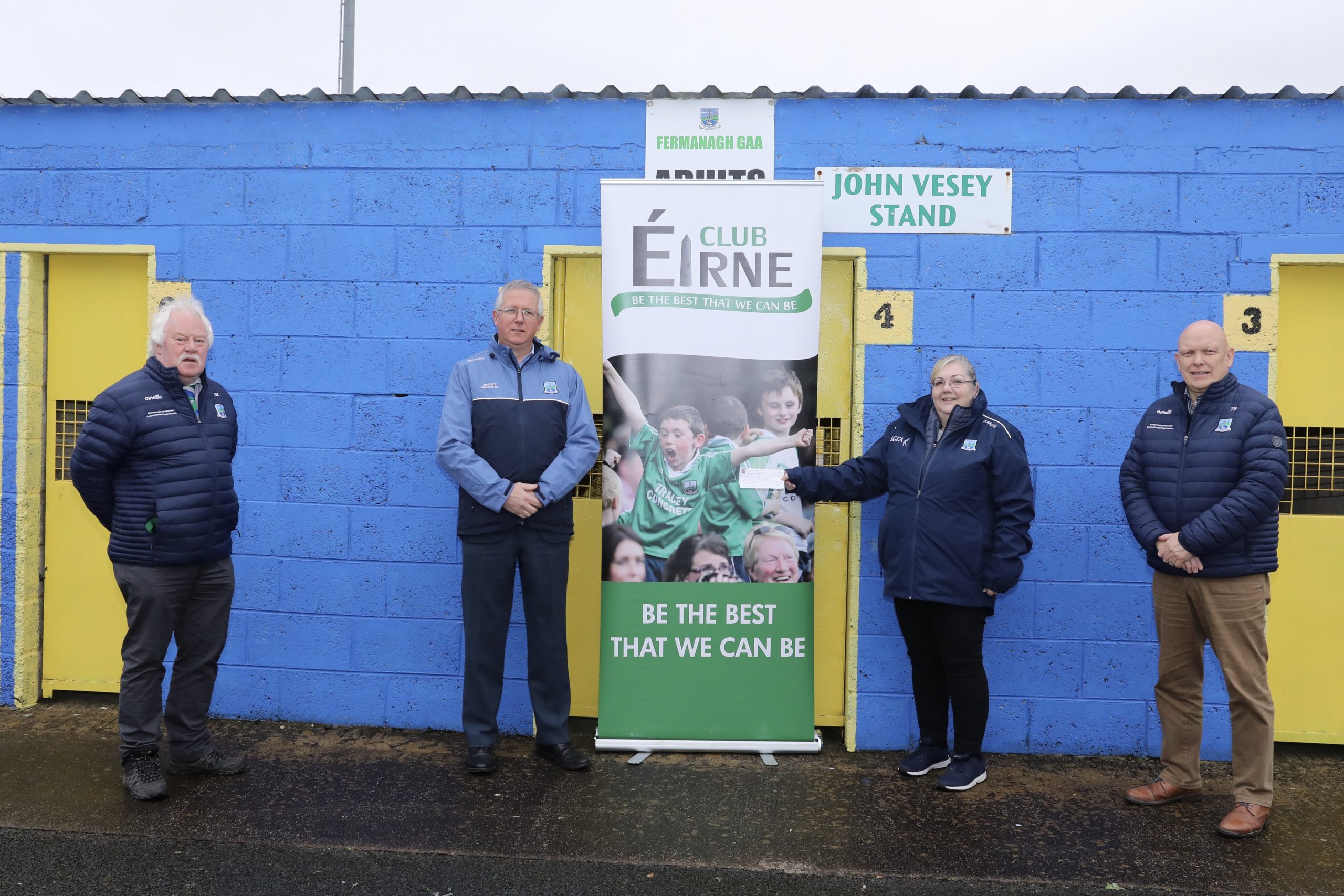 Fermanagh LGFA received a boost ahead of their All-Ireland Junior Championship semi-final against Limerick this weekend with the presentation of a cheque for £5,000 from Fermanagh County Board.
An agreement between the Fermanagh County Board, Club Eirne and Fermanagh LGFA will see them receive 5 per cent of the monies raised by Club Eirne on an annual basis.
"Club Eirne had proposed that 5 per cent of all monies raised annually would go to the Ladies, and that proposal was adopted by the County Board.
"We are delighted to see that come to fruition with the presentation of this cheque, which is the first instalment of the new agreement," said Club Eirne Chairman, Ger Treacy.
"Club Eirne believe that it is very important to support all aspects of the GAA in Fermanagh, including hurling, football and Ladies football.
"It is brilliant to see the girls in an All-Ireland semi-final this weekend, and the hurlers in a final next weekend, and we wish both teams well," he added.