5 minutes with Tomas Clarke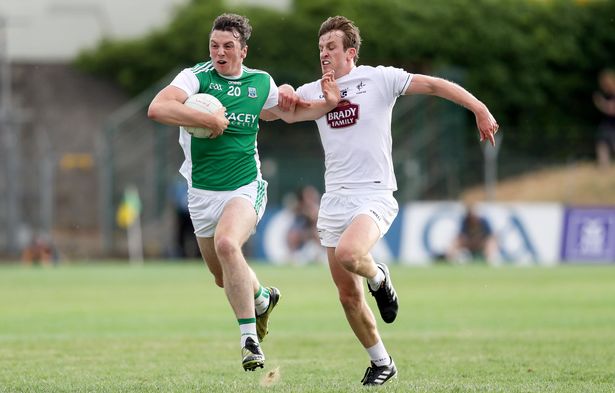 5 Minutes with……..
NAME = Tomás Clarke
CLUB = Lisnaskea Emmetts GFC
FAVOURITE POSITION = Midfield
FAVOURITE PITCH = Emmett Park in the summer.
HOBBIES = Reading, listening to music, watching films and humiliating Ciaran Breen and James McMahon on FIFA.
FAVOURITE GAA PLAYER = Ciarán McDonald
BEST PLAYER YOU HAVE PLAYED WITH = Mark Little
BEST PLAYER YOU HAVE PLAYED AGAINST = Being marked by Che/Lee Cullen in training is a tough task.
BEST GAME YOU HAVE BEEN INVOLVED IN = Monaghan 2018
BEST GAME YOU HAVE EVER SEEN = Went to Dublin for the All-Ireland Final in 2018…Great Match!
BEST TRAINER WITHIN THE SQUAD = Eoin Donnelly/Declan McCusker
WORST TRAINER WITHIN THE SQUAD = There is only one Treanor in the squad so I'd have to say Pee Treanor is the worst.
WORST TRAINING DRILL = 27 man weaves across the pitch.
FAVOURITE SONG =  Kings of Leon – Beautiful War
FAVOURITE FILM = Chasing Mavericks, Whiplash or The Dark Knight.
FAVOURITE HOLIDAY DESTINATION = Long Beach, California
FAVOURITE DRINK = Flat White
FAVOURITE MEAL = Taco Loco (If they're ever looking for an ambassador I'd be happy to help)
BEST ADVICE YOU HAVE EVER RECEIVED = "Stop hanging around with Paul Mohan he's a bad influence" – Mark Little
BIGGEST INFLUENCE ON YOUR CAREER = Parents
CLUB VOLUNTEER OF NOTE = A lot of great volunteers within the club but I'll go for Margaret Kelly.
MOST IMPORTANT SKILL IN GAA = Comfortable on both feet.
BIGGEST STRENGTH IN YOUR GAME = Competing for kick outs.
AREA OF THE GAME YOU WOULD LIKE TO IMPROVE ON = Many areas for improvement.
WHICH CLUB DO YOU LIKE TO SEE DO WELL IN FERMANAGH APART FROM YOUR OWN = As a former player, Maguiresbridge GFC
WHICH COUNTY DO YOU LIKE TO SEE DO WELL APART FROM FERMANAGH = Galway
ADVICE FOR YOUNGSTERS = Always strive to be the best that you can be and never pay attention to Hogan Stand haters.
BEST THING ABOUT THE GAA = Winning matches after serious hard work is a great feeling and combining this with the laughs and stories along the way.