5 minutes with Brandon Horan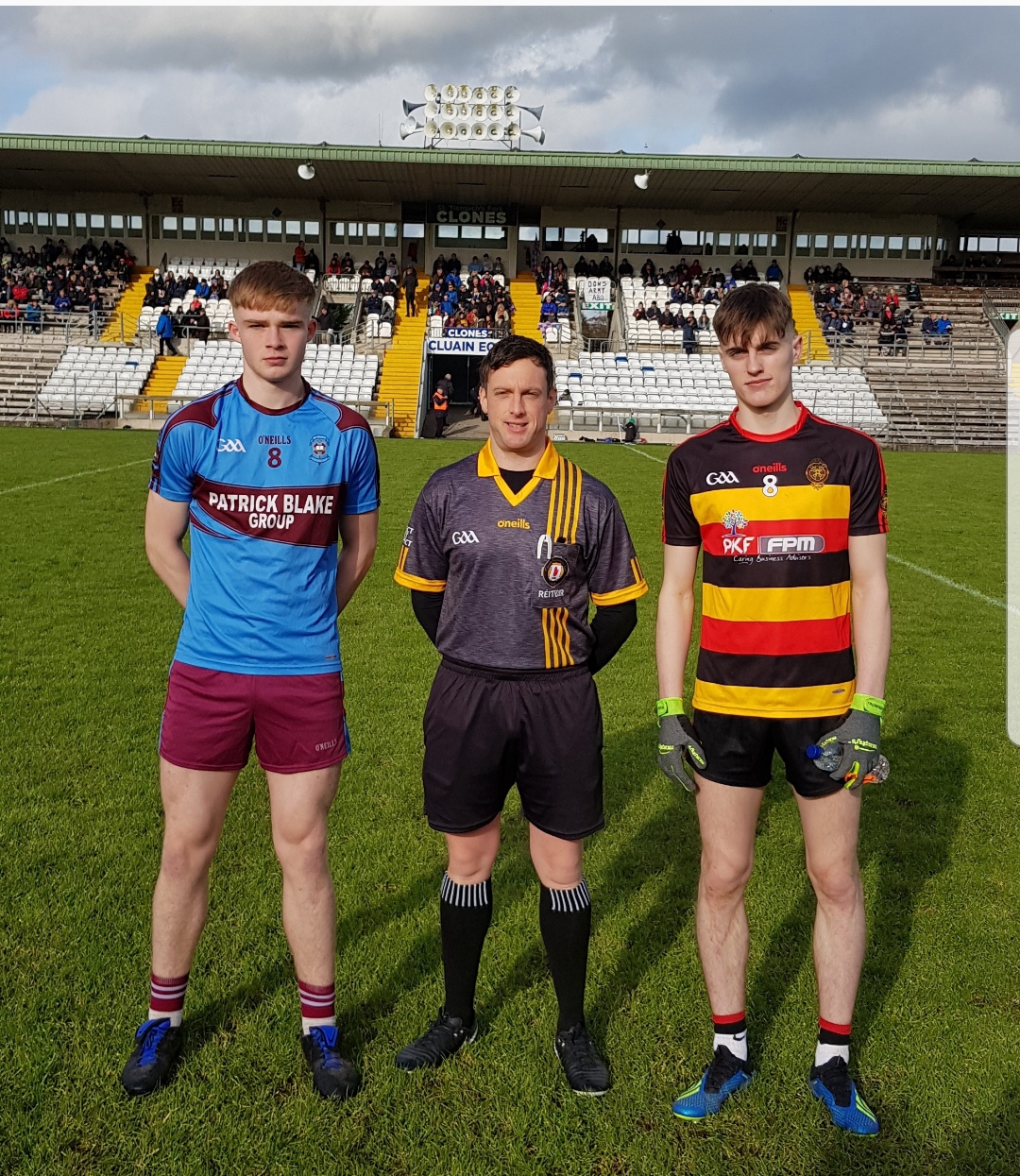 5 Minutes With Brandon Horan
With St Michael's set to face St Pat's Maghera on Saturday in Loughmacrory in the MacRory Cup Semi Final, Mark Mc Goldrick spent 5 minutes with St Michael's Captain Brandon Horan
Name – Brandon Horan
Club – Enniskillen Gaels
Favorite Position – Midfield
Favorite Pitch – Brewster Park
Hobbies – Gaelic, TV and Gym
Best Player you have Played With – Ryan McCluskey
Best Player you have Played Against – Eoin Donnelly
Best Game you have been involved in – Ulster Minor Club Final
Favorite Song – Camelphat- Breath
Favorite Film – The Dark Knight
Favorite Food – Chicken and Bacon Pasta Bake
Favorite Holiday Destination – Florida
Best Place to go out in Town on a Saturday Night – Pat's Bar
Best Trainer in the Squad – Joe McDade. He's a Machine.
Worst Trainer in the Squad – Pól McKervey. He spends more time on the Physio and Tanning Beds than on the Pitch.
Brightest Prospect in the Squad – Conor Murphy
Spends the Longest Time in front of the Mirror – Garvan Quigley. He loves the Cameras.
Loudest Person in the Dressing Room – Garvan Quigley. He's always right.
Most Improved Player – Josh Horan, so Conor Love says.
Who has the Best Looking Other Half – Pól McKervey. He has about 4 on the go.
Best Advice you have ever received – "Take abuse on the pitch as a compliment".
Club Volunteer of Note – Dara McManus.
Other County you like to see do well apart from Fermanagh – Galway.
Advice for Young Players – "Believe in your ability".
Best Thing about the GAA – Bringing a Community and Family together. Winning is not bad either though.