Cúl Coaches Application 2014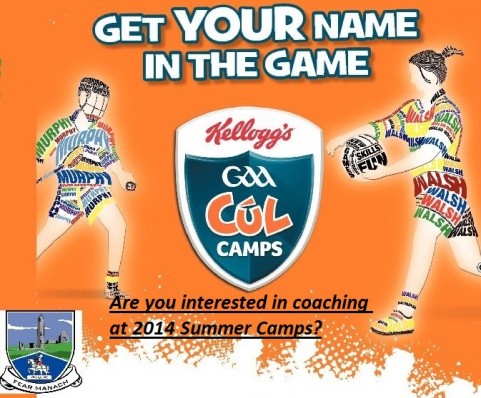 Summer is coming!!
Coaches interested in coaching at Fermanagh Kellogg's 2014 Cul Camp must complete the Coaching Application on the survey monkey link below.  Also coaches at a Kellogg's Cul Camp must complete the AccessNI vetting process – please find all information need to do so below.
AccessNI Application along with required evident must be returned to Fermanagh Games Manager, Fermanagh GAA, Brewster Park, 5 Erne Road, Enniskillen, BT74 6NN.  Please note 30th April 2014 deadline for all information to be returned.
https://www.surveymonkey.com/s/YS2KQ3V
Guidance for Completing AccessNI Enhanced Disclosure Application Form
For any additional enquires please email Gdm.Fermanagh@gaa.ie or call County Office 028 66320500